Our Trees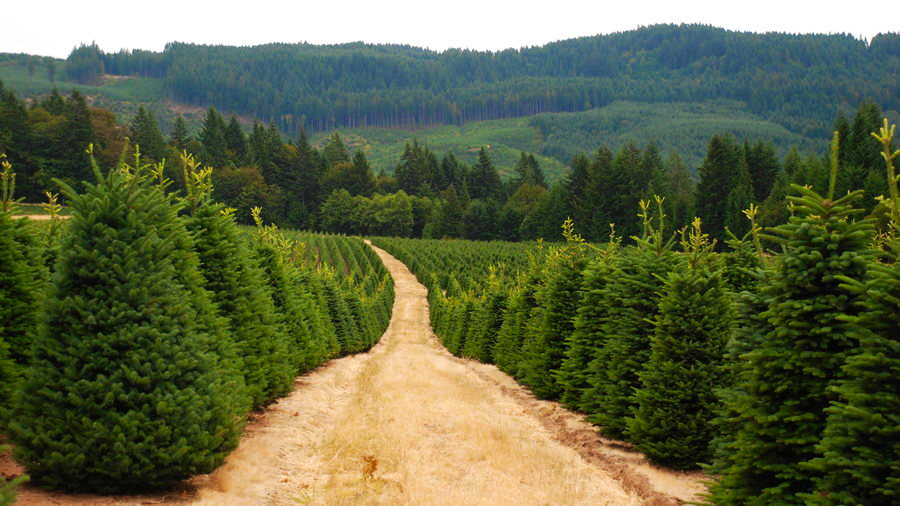 Unlike big chain stores who harvest their trees weeks before they arrive (even before Halloween), our trees are harvested and delivered multiple times a week during the holiday season. Guaranteeing a fresh & beautiful Christmas tree.
Silvertip (Abies magnifica)
Also known as a Red Fir, I am a high elevation tree found in the High Sierras and mountains of California and southwest Oregon. I have a long 1″ green or bluish needle a lot like a Noble Fir. Often referred to as the "original" California Christmas Tree, I'm highly sought after for my strong branches that spread from the trunk in rings with lots of space between. Looking for an ornament show stopper? I'm your huckleberry!
Noble Fir (Abies procera)
I am the largest native fir in North America. My 1-1½″ needles spread in two rows of bluish green with white lines underneath and curve at the tip. My strong branches are ideal for heavier ornaments while my coat is so highly sought after, you typically find me used for garland and wreaths. I'm a solid performer that gives back as my seeds are food for various bird and wildlife as well as providing them with cover and thermal protection.
Nordman Fir (Abies nordmanniana)
Named after a Botanist from Finland, Alexander Von Nordmann, I am often referred to as the "hypo-allergenic" tree due to my lack of fragrance. I have strong branches for heavier ornaments and am earmarked by my deep shiny green look and silvery/white stripe under branch. I'm a great choice for the office and those with sensitive sniffers.
Fraser Fir (Abies fraseri)
I may be the perfect holiday tree, you might even call me presidential! With my silvery green 1″ needles and sturdy branch spacing, I am often easier to decorate than other varieties. I have excellent needle retention when watered well, and am very fragrant all season long. My claim to fame is that I have been chosen more times than any other tree to be the Presidential tree of the White House.
Turkish Fir (Abies nordmanniana)
I'm the newest guy on the farm! I have a very attractive two-tone needle that has a dark silvery-green underside. Most confuse me with my friend Nordman, but we are very different. I have a flatter needle that radiates out from my stem and a strong branch to hold heavy ornaments. Once I'm brought home, my needles retain water very well if I'm kept watered!
Douglas Fir (Pseudotsuga menziesii)
One of the stronger scented Christmas trees, I make up for in scent what I might lack in branch strength. I have a long, flat, spiral needle roughly 1 ½" in length and am named after the botanist and explorer, David Douglas. My branches are made for small, light ornaments. You might call me the "All American" as I helped American Soldiers during WWII providing everything from the wood for footlockers, to portable huts and stretcher rails. To this day, I am still a top source of lumber.
Wreaths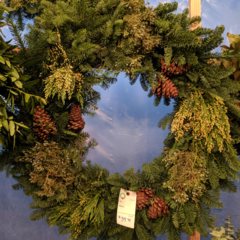 We carry a variety of wreaths. All wreaths come on a 14″ ring, while the Mixed wreath is available in many different sizes.
Noble Fir

Woodland

Made of Noble fir, Dogwood, Magnolia, and Cedar; with Ponderosa cones.

Mixed

Made with Noble Fir, Juniper, and Cedar; with Ponderosa cones.
Available in the following sizes:

10″ ring, 20″ outer frawn
14″ ring, 28″ outer frawn
20″ ring, 40″ outer frawn
36″ ring, 72″ outer frawn
48″ ring, 96″ outer frawn
We also offer locally made wreaths:
Magnolia

Bay

Mossy oak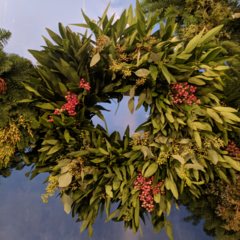 Wreath accessories
wreath bows: red & plaid
wreath hangers
Garland
Cedar Garland
Noble Fir Garland
Fresh Mistletoe

Cedar Garland
Other accessories
Tree preservative: 2oz & 8oz
Floor mats
Tree removable bags
Water funnels or water spouts
Rudi's Cuties
We carry Rudi's Cuties decorative Reindeer & Snowmen. Both in all sizes.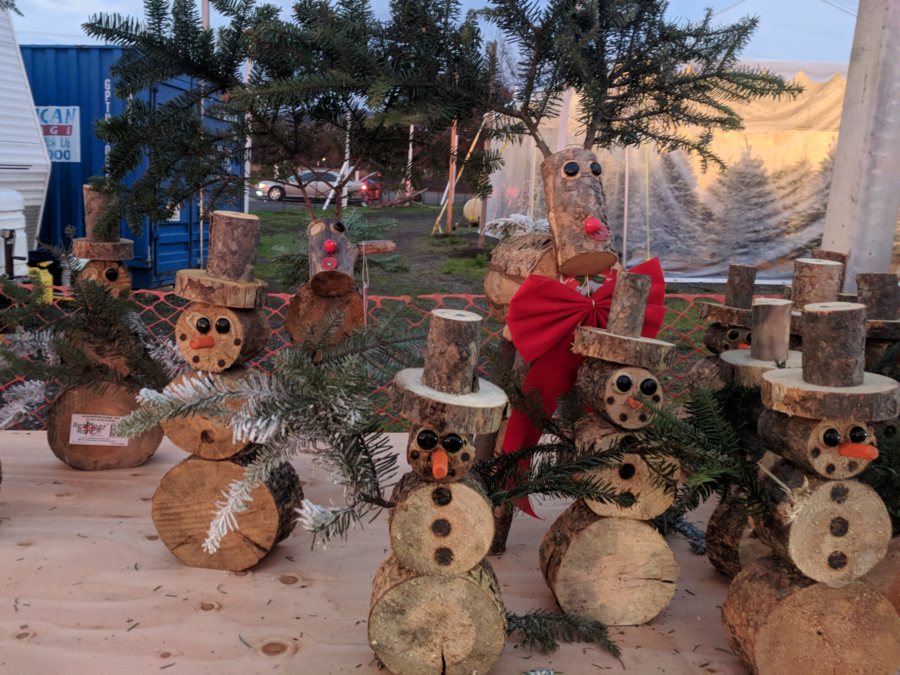 Stands
We offer stands for all sizes of tree.
Cinco Stands
Tabletop stand
8′ & under
10′ & under (we always recommend you size up)
12′ & under
Other Stands
Custom rebar stands 12′ and above.
Wooden cross stands (does not allow for watering).
Services
Delivery available for all of Sonoma County
Evening deliveries run between 5pm and 11pm, and are on a first come first serve basis.
Unfortunately, we can not guarantee same-night delivery.
Please inquire about deliveries to surrounding counties.
Tree Services
State certified flame proofing. (Please allow 24 hours for the tree to dry.)
Free fresh cut
Free tree shaking
net ($2.00)
bailing ($7.00)
Assistance to your car
Free twine to tie down the tree to your vehicle. Twine is 35mph twine, so bring tie down or rope if you're travelling far.
Flocking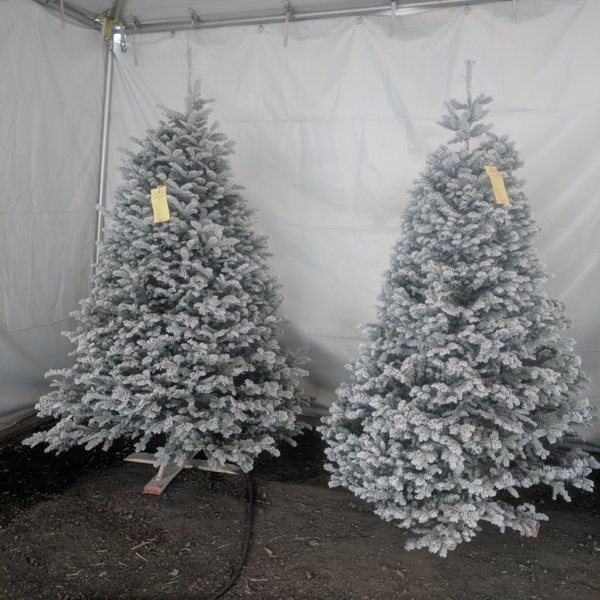 Pre-flocked trees available or custom flocking from 2'–15'.
All types of flocking as well as sparkle options.
Custom flocking takes 24–48 hours depending on weather and availability.